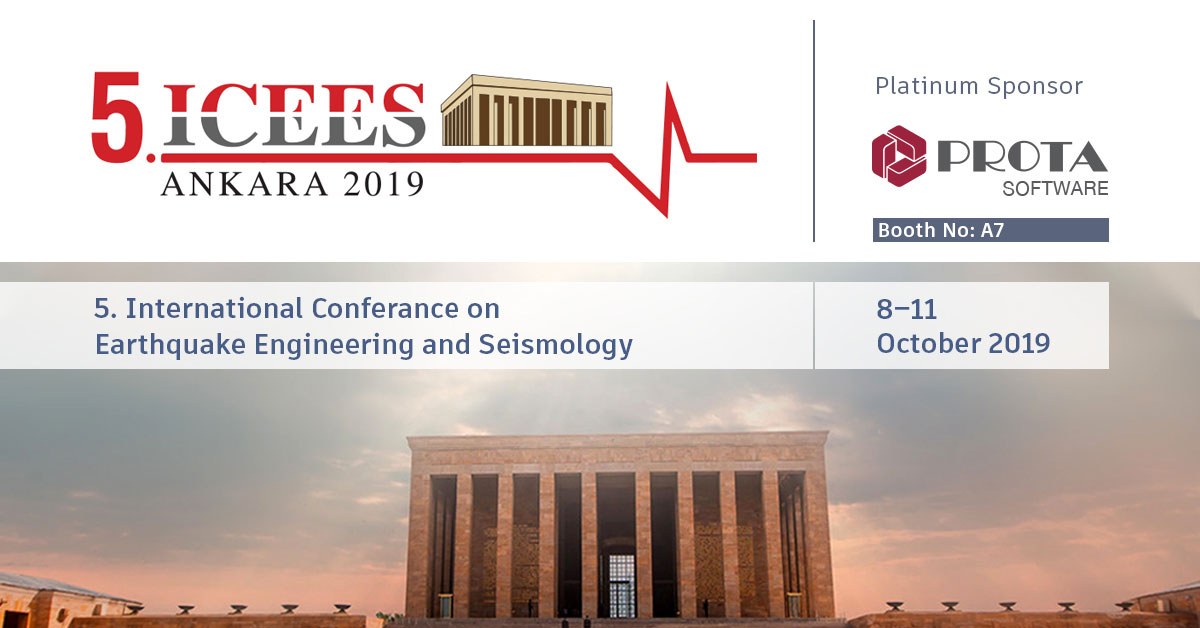 As Prota Software, we will be the official platinum sponsor of the 5th ICEES Conference which will be hosted by Middle East Technical University (METU) between 8-11 of October 2019.
We are happy to welcome you to visit us at our booth number A7 located at the main area where we will showcase our structural BIM (Building Information Modeling) software solution; ProtaStructure 2019!
Over four exciting days, the event will bring together leading academic researchers and professional experts from several prestigious universities, research units, governing bodies and private organizations.
At the last day of the event, a panel will be held for honoring the retirement of one of METU's most reputable professors Prof. Dr. Haluk Sucuoglu. Chairman of Prota's Board of Directors Mr. Joseph Kubin invited to be one of the keynote speakers of the panel where compelling discussions will be made regarding different aspects of earthquake engineering and seismology .
For more information and registration click here.