Summer of 2022 has finally arrived! It is the season of energy, the pursuit of happiness, fun, and discoveries. As Prota Software, we started this summer full on and invited you to discover ProtaStructure Suite 2022 with its new features and enhancements.
We welcomed the season with a brand-new release. Then, we introduced the new features of ProtaStructure 2022 through webinars presented in English, Spanish, Romanian, Polish, Thai, and for the first time in Arabic. Let's dive into the details of the new release and the webinars together!
ProtaStructure keeps answering your needs!
ProtaStructure v2022 (6.0.306) was released at the very beginning of this summer. With this release, we aimed to give you even more control over your designs by developing specialized tools for the design of both RC and Steel structures.
We know that ProtaStructure is especially useful for the design of multi-storey buildings, which is why we wanted to ease the process for you. With the new features, it is now super easy to generate frames and truss members to other storeys. You can now generate frame and truss members both individually and as a part of the whole storey with only a few clicks.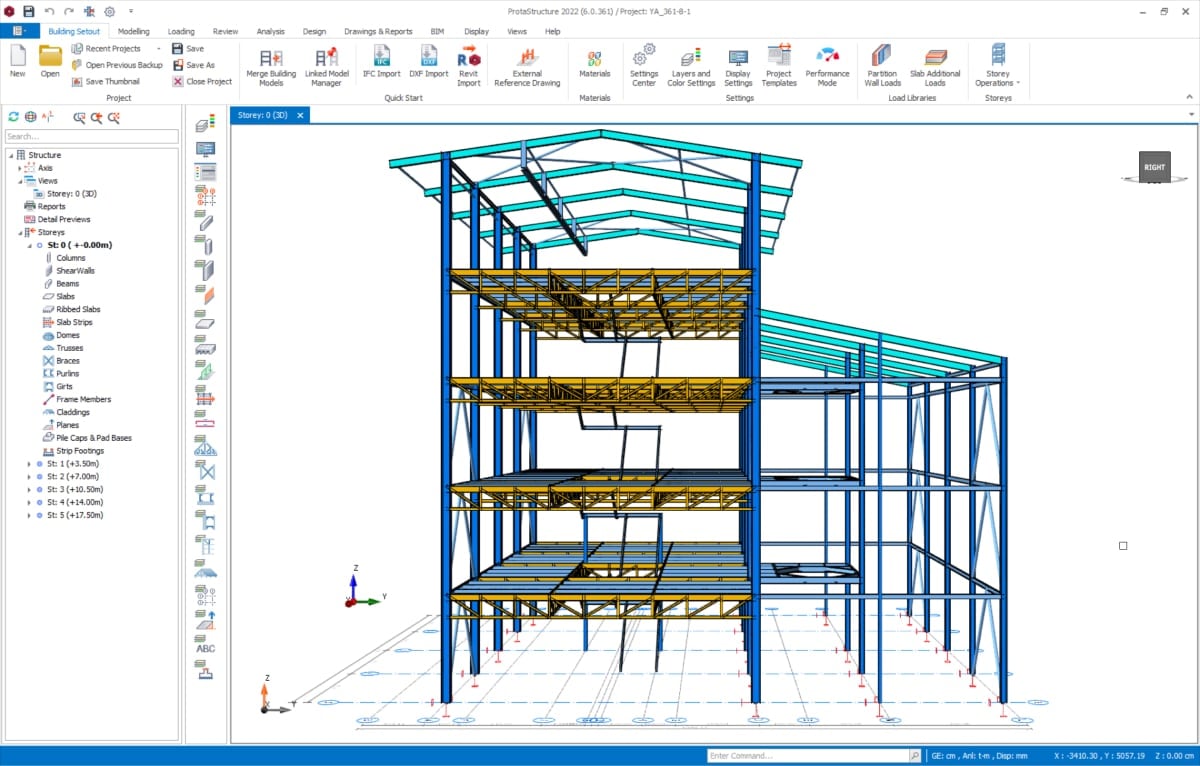 On top of modeling, analyzing, and designing your structures, you can also design formworks and formwork scaffolds. With ProtaStructure 2022, it is now possible to design formworks and formwork scaffolds for beams, columns, walls and slabs. Plus, timber materials are now introduced for your formworks!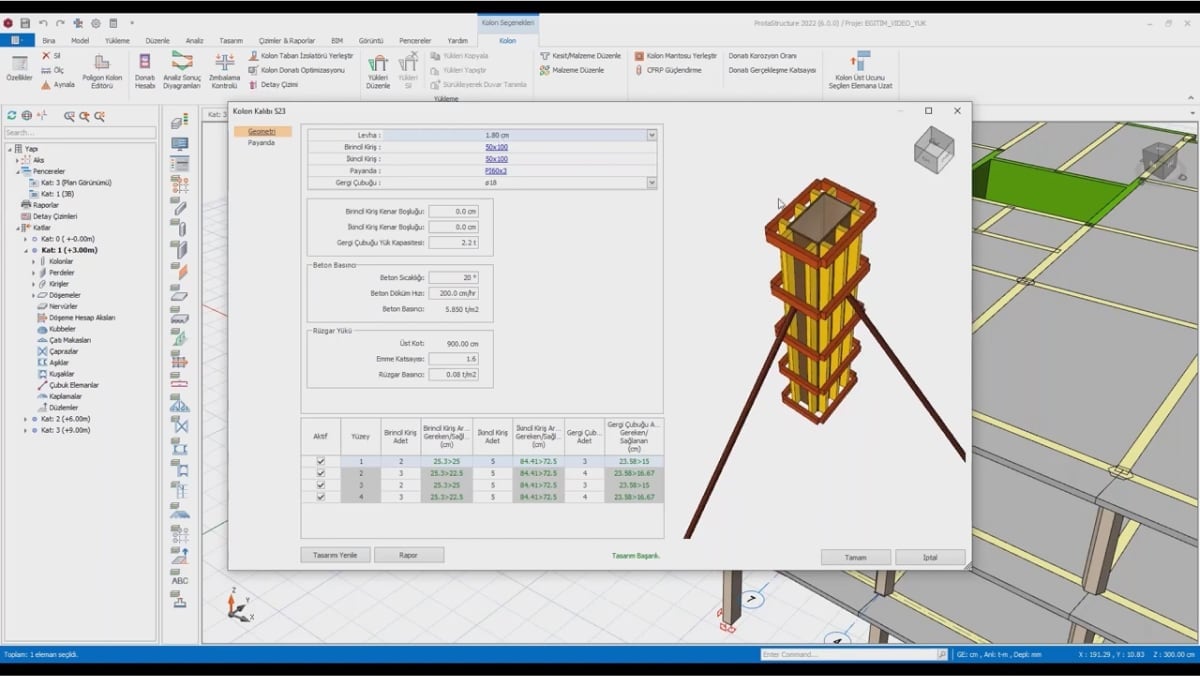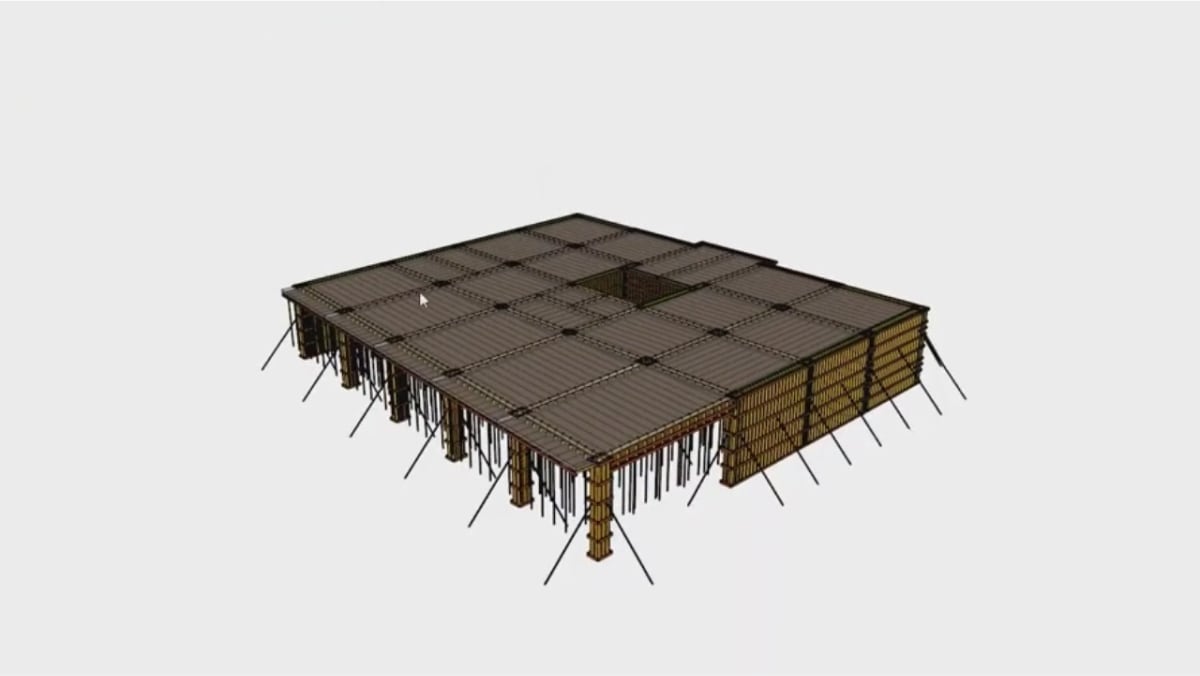 The loads on your structures are not a burden on your shoulders anymore. Load Editor is now easier to use than ever! Filtering options of the Load Editor are improved with this release as well. You can now hide or show any member and load type you want on Load Editor. Moreover, when you start to insert loads into your model, the other types of loads are hidden to free you from a chaotic view until you finish the load insertion.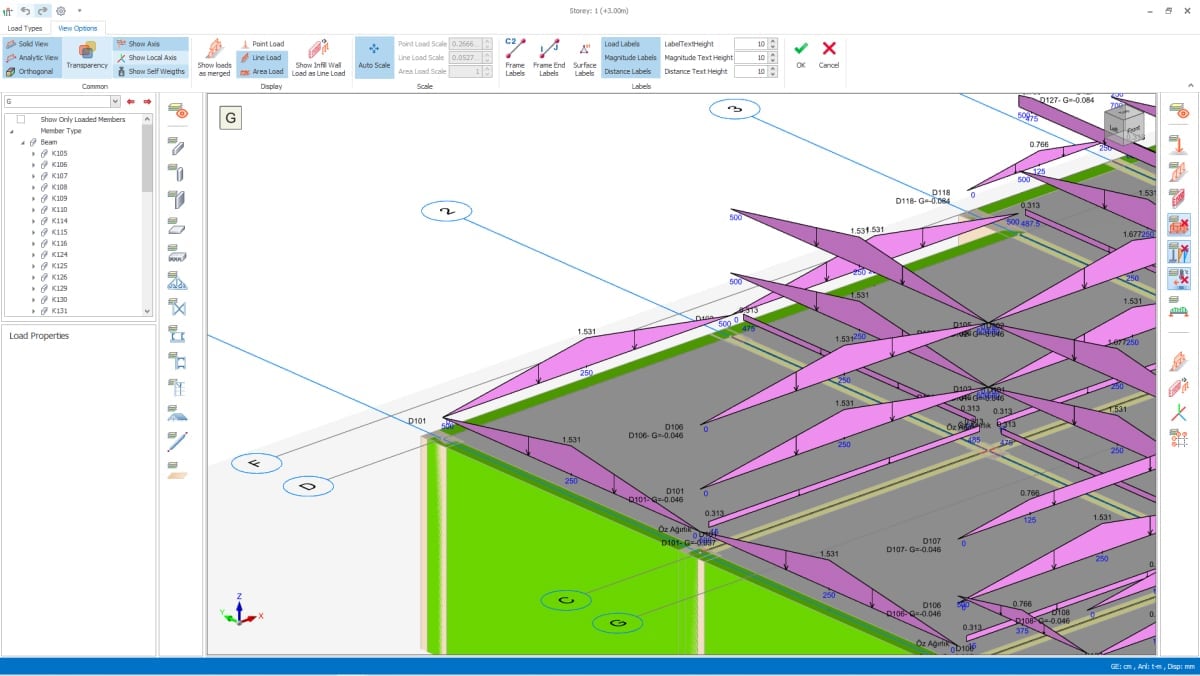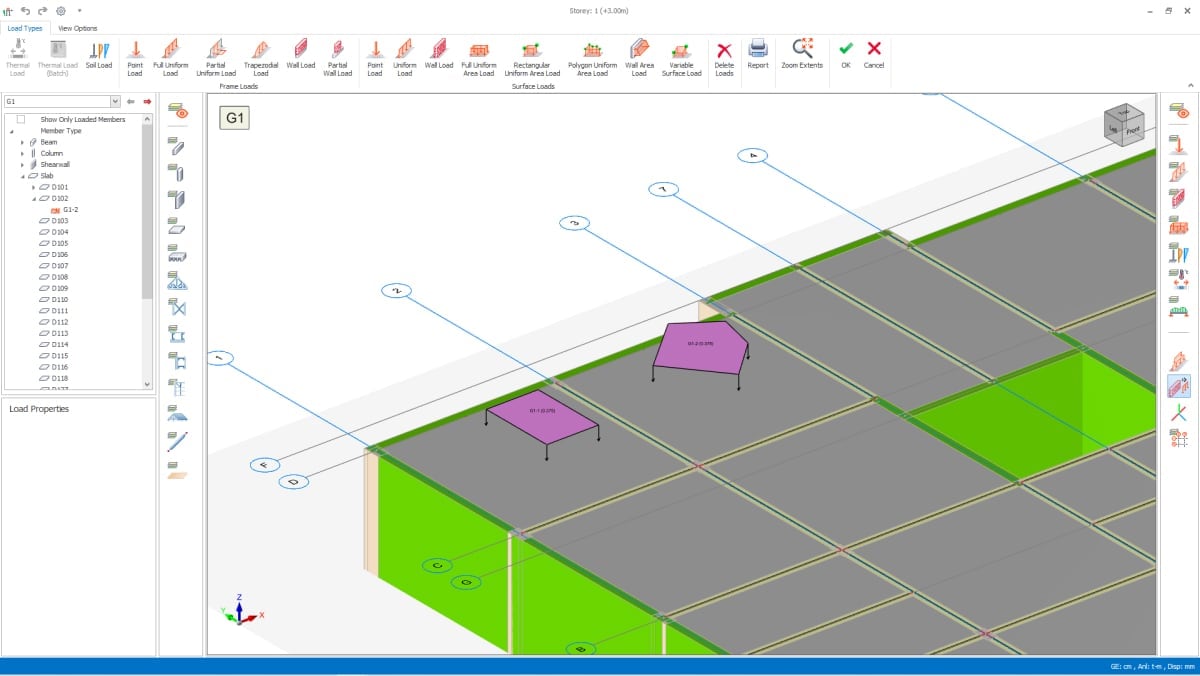 In addition to these and more new features introduced in ProtaStructure v2022 (6.0.306), we released another pack of new features in the beginning of July. To discover the essential features of this one, stay tuned!
There is No Such a Thing as Language Barrier for ProtaStructure!
As Prota Software, we aim to provide advanced engineering solutions for all engineers around the world. In line with this purpose, we introduced brand-new features of ProtaStructure Suite 2022 and shared our journey with all the milestones in different languages.
Our lovely partners from Mexico, Peru and Colombia gathered as Prota Latino America, and presented a webinar fully conducted in Spanish. In that live webinar, the team focused on new capabilities of ProtaStructure and demonstrated how to create a project from scratch, how to use the modeling and analysis tools of ProtaStructure, how to design steel members with ProtaSteel and how to easily manage detailing with ProtaDetails.
Through several feedbacks received from you, our valuable clients, we organized another webinar in English focused on modeling steel structures in ProtaStructure 2022; illustrating how to model steel structures with curved beams and how to perform the subsequent analysis. We also introduced the newest features of ProtaSteel and demonstrated how to model steel domes.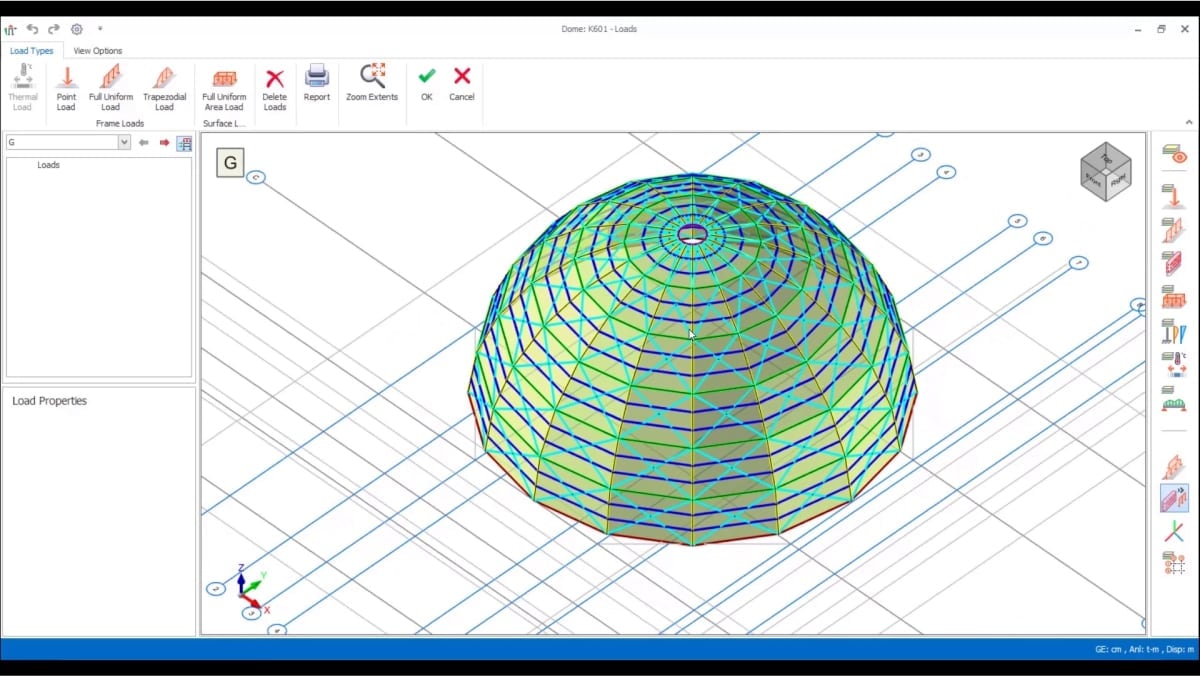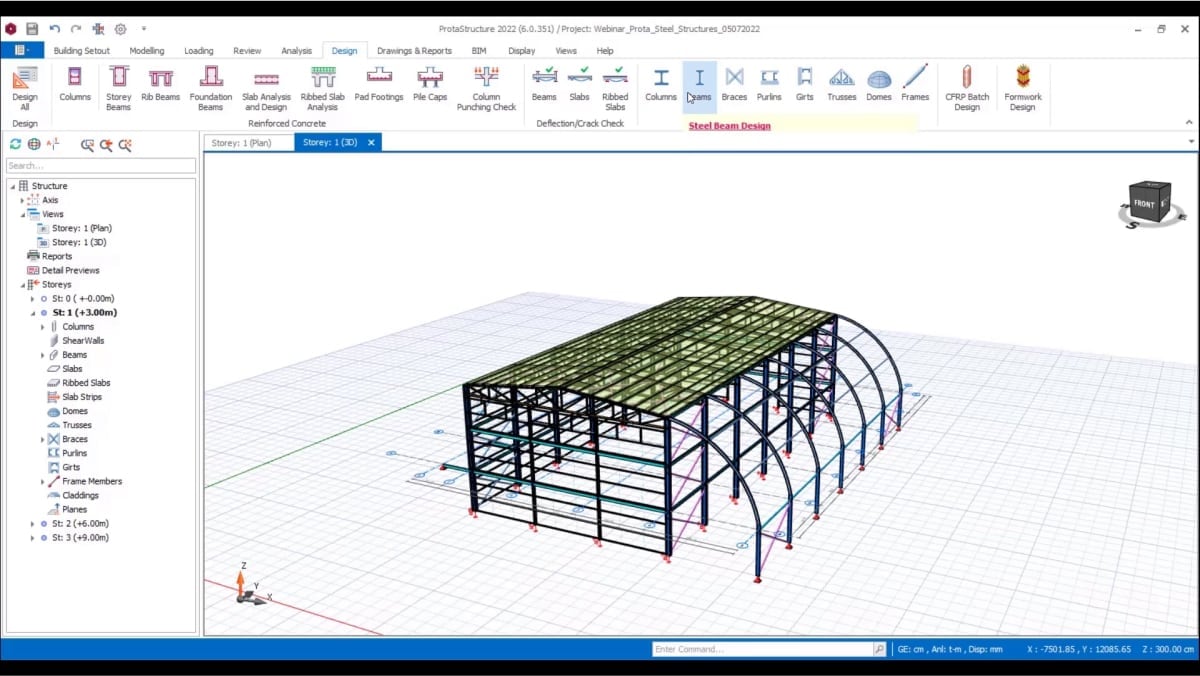 Reaching out to our valuable users all around the globe is a priority for us. We constantly work to improve ourselves to answer all your needs. While doing that, taking a step over the language barrier is another important goal for us. ProtaStructure has already been supporting many languages including Portuguese, Spanish, English, Turkish, Slovene, Romanian and Polish. We try to reflect this policy in our webinars as well, which are the events where we can both help you to discover the software and communicate with you in a more authentic way. Therefore, we are truly happy that we finally hosted our very first webinar fully in Arabic. In this webinar, we introduced all the essential features of our all-in-one software, ProtaStructure Suite 2022, and demonstrated how to quickly model a multi-storey building.
Summer of 2022 started really well for us! We are excited about the accomplishments so far and our plans for the future. To discover our all-in-one software ProtaStructure Suite 2022, and to get the latest news about Prota Software family, all you need to do is to keep an eye on our website and follow us on social media!