Season of joy and energy, summer is finally here! At Prota Software, we are off to a strong start! Before releasing our brand-new ProtaStructure Suite 2024, we wanted to give our users a sneak peek of some of the features and enhancements with an update for ProtaStructure Suite 2022. Our all-in-one structural engineering software has been enhanced with several new features and significant improvements. So grab a cup of coffee and start exploring the new ProtaStructure Suite 2022 (v6.0.615)!
1. You Asked & We Delivered – Indian Codes (NBCI) Are Now Supported!
An Indian proverb says "They who dream for too long will become like their shadows.". We dreamt of an advanced structural engineering BIM software which empowers engineers around the globe, and we have been working tirelessly to make this dream come true. We did not want to become the shadow, but shine a light today for making a future with safe buildings possible.
With the latest update of ProtaStructure Suite 2022, the first implementation of Indian codes is now introduced! You can easily perform RC and steel member design, loading insertion, wind load and seismic load calculations, seismic irregularity and building checks, and detailing following the Indian code (NBCI) regulations.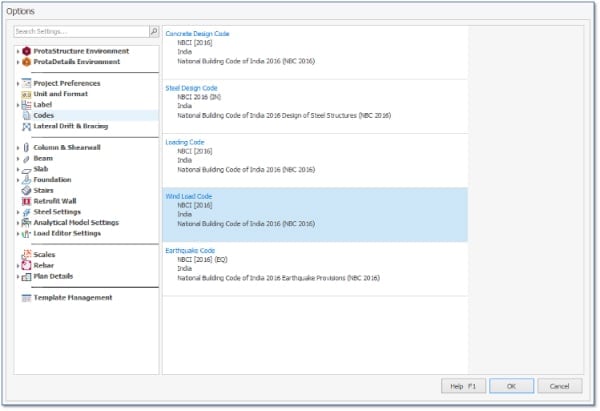 2. New Members Can Be Communicated to Autodesk Revit
Autodesk Revit is one of the many industry-leading BIM software that ProtaStructure Suite has bidirectional links. You can design your structure in ProtaStructure Suite taking advantage of the innovated modeling, analysis, design, and detailing tools, and you can share the model with all its physical properties defined with Autodesk Revit 2023. The latest update now allows pad footings and rectangular pile caps to be communicated to Revit via corresponding Revit families as well. Don't forget to install ProtaBIM 2022 for Revit 2023 integration from our website to benefit from this seamless BIM communication.

3. Significant Improvements in OpenSees Integration
OpenSees Integration has a unique value for ProtaStructure's seismic capabilities since it is used for nonlinear static pushover and nonlinear time-history analyses. Thanks to this integration, plastic material models are automatically created, assigned to members, and communicated to OpenSees. After the analyses are performed, a detailed member-by-member assessment report is also provided.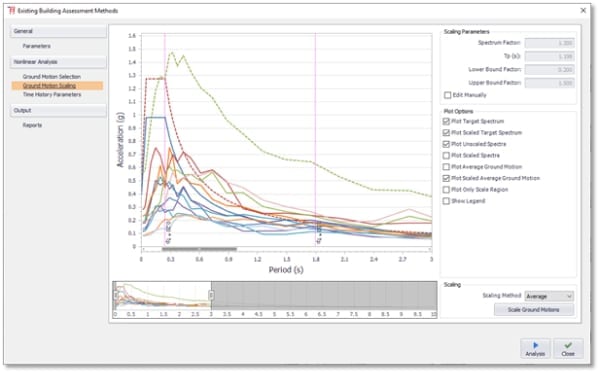 After thinking about our users' valuable feedback, a few significant improvements to the OpenSees integration have been implemented.
Parameters and solution algorithms are further improved.
Modeling improvements are done so that joists, cantilevers, hidden shallow beams with a slab depth, beams with end releases, and members tagged as vertical only will be considered to behave as linear elastic during the performance analysis.
Workflow, output recorders, and energy test tolerances are improved to provide better performance and convergence.
4. Major Enhancements in ETABS Export
As being an industry-leading structural engineering design and analysis software, ProtaStructure Suite has many BIM communication features. The ability to export analytical and physical models to ETABS is one of those essential features. With the latest update, the export of frame members is improved to make the shared model more design-ready in ETABS. Remember that minimizing project-delivery time while enhancing your efficiency is the goal of Prota Software Team.

5. New Features to Ease the Modeling Process & Improvements in Design Checks
ProtaStructure Suite is a unique structural engineering software providing the users with a vast number of features and tools to maximize their efficiency at all stages of project-delivery. For the same reason, a few new features are introduced with ProtaStructure Suite 2022 (v6.0.615)!
Purlins are not alone, walls are free! Walls can be assigned as supports during purlin insertion with this update!
After inserting the basement walls, you can merge them into a single section by using the corresponding command on right-click menu. Don't worry, the merged wall will still be treated as a basement wall.
As an advanced civil engineering software, ProtaStructure does not only allow you to create physical models with concrete and steel elements, but it also provides you detailed design and analysis reports, and performs necessary design checks on your model. The new update has brought some changes for these capabilities as well.
The resisting moment of the foundation floor is now considered in the "Seismic Overturning Check" only for buildings without basements. The effect of the basements, the overturning behavior, and resistive capacities of members should be considered carefully for buildings with basements.
For the joint shear check, the latest update allows top and bottom rebars of cantilever beams to be considered in the joint shear calculation.
"Ribbed Slab Result Collection" setting is introduced! When "From All Rib Lines" option is selected, the design forces from all rib beams will be enveloped, and when the "From Closest Rib Line to the Strip" option is selected, the design forces from the closest rib beam will be used.
An additional setting is now introduced for confined link spacing in the span region of beams. When the option is checked, the support link spacing will also be applied to span links resulting in an overall confined beam in all spans.
ProtaStructure Suite is now a leading structural engineering software in the world. We understand that improvement is an ongoing journey. We are pleased to announce the release of ProtaStructure Suite 2022 (v6.0.615), which incorporates features and enhancements to improve your project delivery. We will explain all these updates in detail on our social media channels and upcoming webinars. Be sure to stay tuned while the countdown is on for ProtaStructure Suite 2024.