Engineers and designers are always eager to learn and adopt new technologies in order to speed up their work and improve quality.
To help them reach their goals, we organized a TECHtalk with ENCON-SOLUTIONS, our partner in Vietnam. More than 70 sector professionals attended the meeting titled "Next Generation [structural] BIM tech: what is it?". The gathering allowed us to share current and future trends across the dynamic architectural and structural engineering sectors and included talks on digital transformation, experiences with adapting to new BIM technology and standards and the BIM structural design technology developed by Prota.
Dao Quy Phuoc of BIMlab and Xenia Panfilova of ENCON gave talks around the latest BIM practices during the event. In addition, Prota Asia's Managing Partner Nigel Watts and Product Manager Mustafa Tümer Tan also gave presentations on Prota Engineering solutions and Prota products.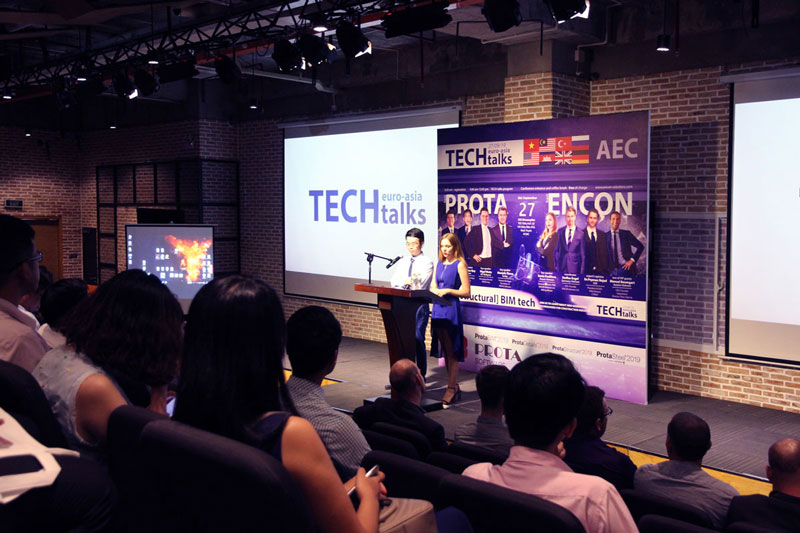 Nigel Watts discussed Prota's experience delivering design consulting services for the worlds largest airport terminal building, the new Istanbul Grand Airport, together with the Istanbul Kabatas - Mecidiyekoy - Mahmutbay Subway project, Istanbuls most extensive and ambtious underground Metro rail project, which was followed closely by structural design engineers.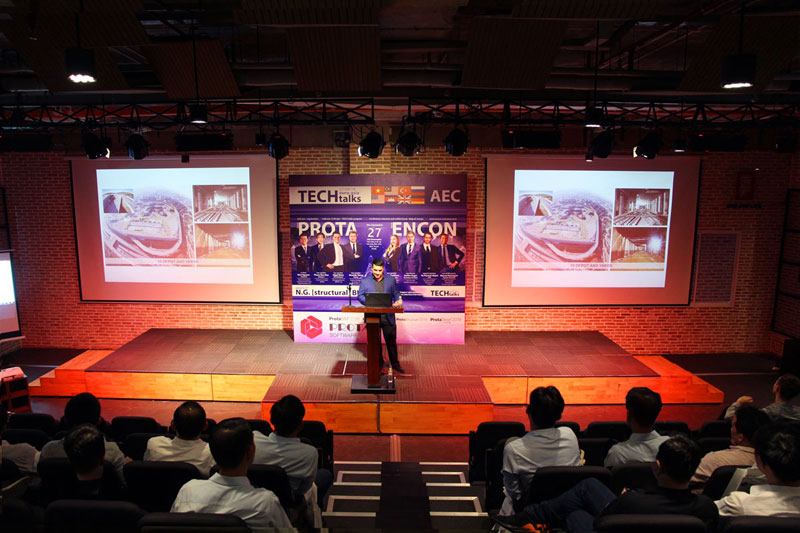 Mr Watts also shared experiences harnessing integrated BIM design technology including the revolutionary ProtaStructure and how this is changing the way engineers efficieintly design and deliver projects in an increasingly demanding and competative business landscape.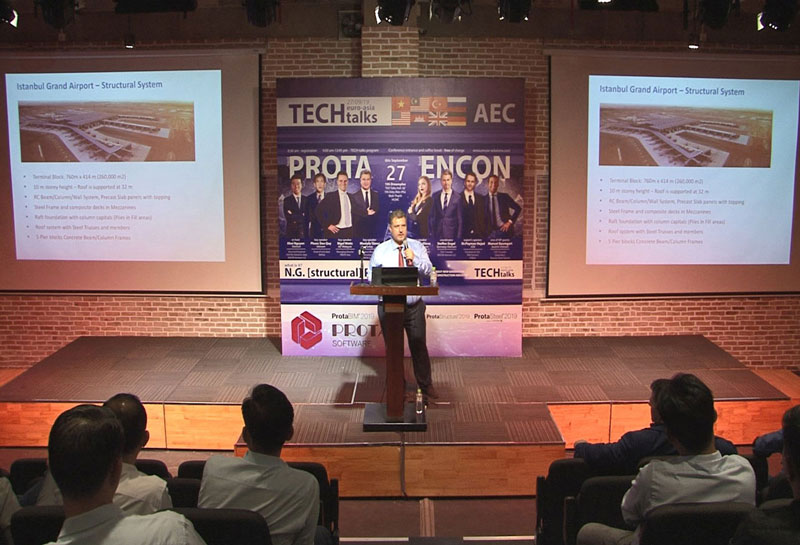 The highlight of the event was the Mustafa Tümer Tan's 3-hour live software countdown where he was able to design from scratch and complete 15 storey live condominium project, including all construction drawings, using ProtaStructure. Highlighting to attendees how fast, reliable and innovative structural design technology is changing the face of engineering project delivery.