Prota Software was proud to sponsor ASEP's CASTED 2020 online conference across the Philippines this October 22-24, 2020.
For this year's annual conference, the Association of Structural Engineers of Philippines brought experts from the Philippines and around the world online.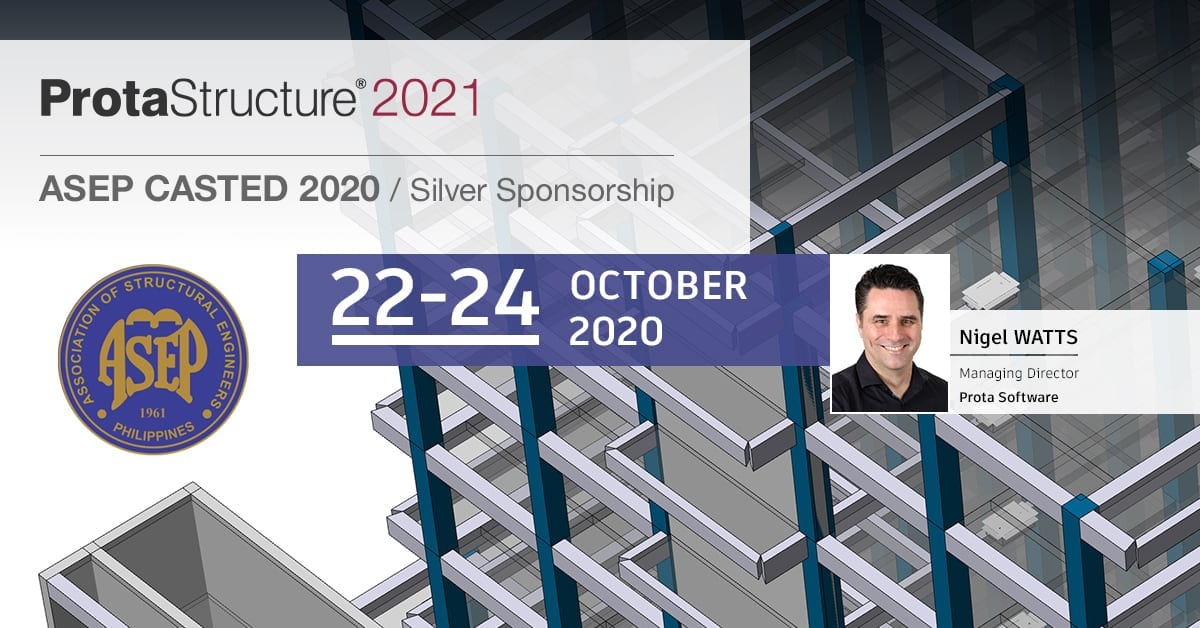 Across 3 days eminent Researchers, Professional Engineers and industry experts presented an interesting and diverse range of topics to address resiliency and sustainably for the structural engineering community.
During the event Prota also showcased its revolutionary new ProtaStructure 2021 software for fully automated building design and detailing.
Key aspects including seamless modelling, analysis, design, detailing, fabrication, and BIM in one ease to use platform were highlighted.
Enhancements in advance seismic engineering including performance-based design and local support of the NSCP 2015 were also discussed.
Hundreds of engineers showed great interest in ProtaStructure 2021 as a single complete system for:
Streamlined building modelling and analysis,
Designing your steel connections, concrete beams, core walls, foundations and more,
Dedicated structural drafting and producing all your engineering drawing, with component design for other project elements (like retaining walls),
Steel and concrete fabrication detailing including all shop and assembly drawings,
BIM communication to coordinate and share models with other project team members including Owners, Architects, and M&E specialists
Complete modelling & analysis, design, detailing, fabrication, and BIM for the fast,complete delivery of your building projects
Click the link and see Nigel Watts ProtaStructure 2021 presentation at CASTED 2020; https://aseponline.org/casted-2020-sponsors/prota-software/
For Information on ASEP and the Casted Conference 2020 visit https://aseponline.org/casted-2020/