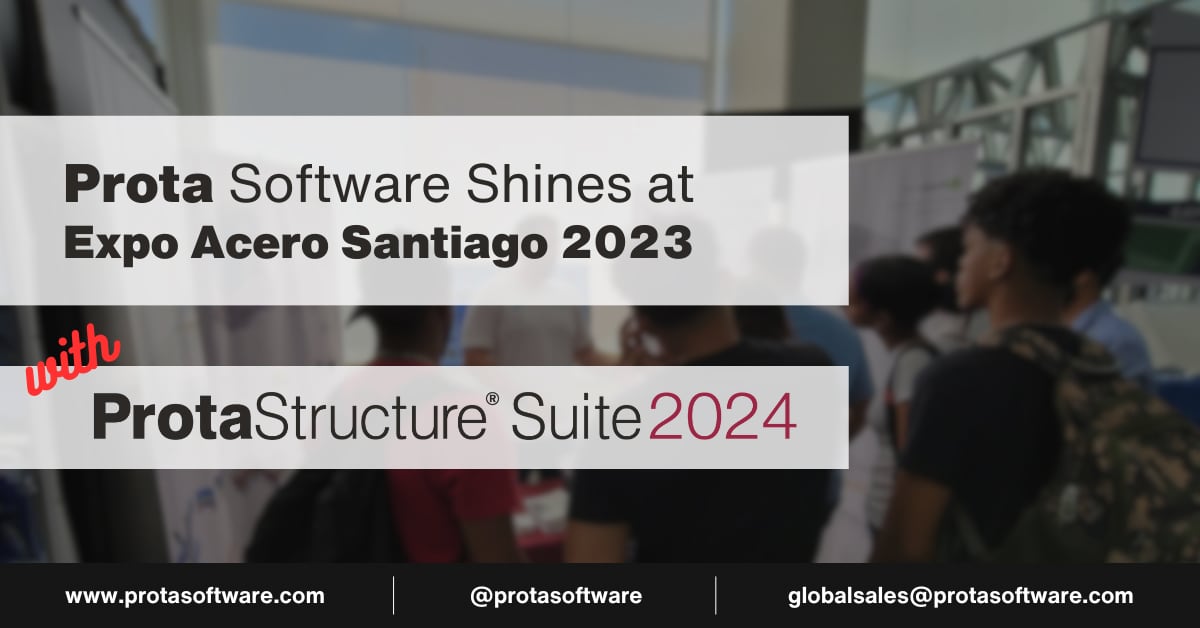 As the structural engineering community continues to evolve with technological advancements, the Expo Acero Santiago 2023 emerged as the pivotal event of the year, especially in the vibrant heart of the Dominican Republic. Organized by the American Institute of Steel Construction (AISC), this prestigious event became the melting pot for professionals across Latin America, offering an unparalleled convergence of knowledge, innovation, and expertise in steel construction.
Prota Software, a trailblazer in structural engineering software solutions, was among the key participants, showcasing the groundbreaking capabilities of ProtaStructure Suite 2024. The event marked an exclusive opportunity for attendees to delve into the latest trends and technologies shaping the future of structural design.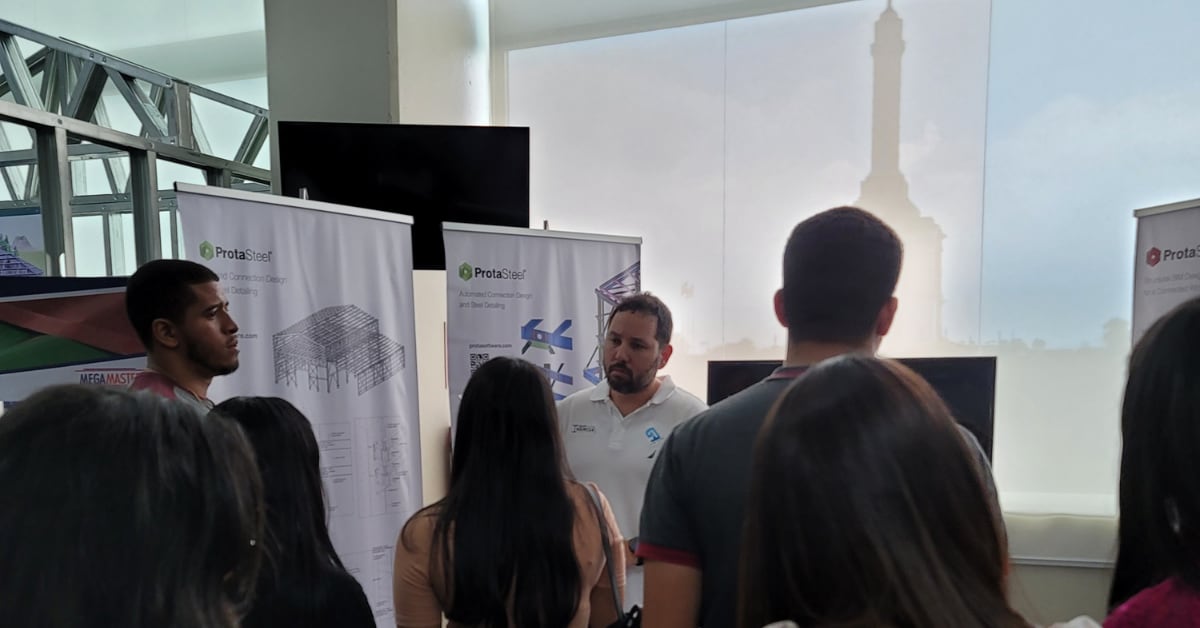 The Expo Acero Santiago 2023 was more than just a conference; it was a beacon for structural engineers, designers, academics, civil engineering students, construction firms, and innovators from across the continent. The event's rich agenda featured seminar sessions, short courses, and expert panels, fostering an environment ripe for learning and collaboration.
For Prota Software, the expo was a stage to demonstrate how ProtaStructure Suite 2024 is revolutionizing project delivery for steel structures. Our team engaged with attendees, offering insights into the suite's advanced modeling capabilities, seamless BIM integration, and compliance with the latest AISC standards. The interactive presentations and live demonstrations underscored our commitment to enhancing the efficiency and precision of engineering projects.
We extend our heartfelt gratitude to everyone who joined us at Expo Acero Santiago 2023. Your enthusiasm and engagement made the event a memorable journey. As we reflect on the success of this gathering, we are inspired by the collective passion for excellence that unites our community.
Thank you for sharing this unique experience with us in Santiago. Together, we are not just witnessing the evolution of structural engineering; we are actively shaping it. Let's continue to build a future where our structures are as resilient as our spirit of innovation.
Stay tuned for more updates and insights from Prota Software as we continue to push the boundaries of what's possible in structural design technology.
For more information about ProtaStructure Suite 2024 and to stay abreast of our latest developments, visit www.protasoftware.com.