As part of our continuous user support, we periodically provide new features and improvements to all of our subscribed clients through free service packs and new releases.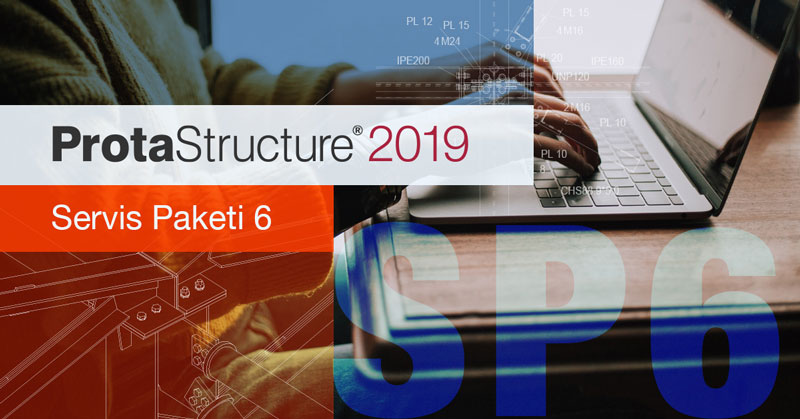 Released on December, ProtaStructure 2019 SP6 includes extensive new features and improvements. The design methodologies are improved for non-linear analysis of structures with OpenSees integration. Critical new features and performance enhancements are also introduced for modelling, design, and detailing of steel structures. Furthermore, analysis model creation, analysis and post-processing operations are now compatible for 64-bit operating systems in order to increase you project performance.
For more information on ProtaStructure 2019 SP6, check out ProtaStructure Release Notes - v2019 SP6.
Highlights in SP6
Nonlinear Analyses with ProtaStructure - OpenSees Integration
ProtaStructure analytical model is communicated to OpenSees via TCL files. In addition to the detailed analytical model, nonlinear material properties are also automatically calculated and added on top of this model. The entire structure is then ready for performance analysis.
Nonlinear Fiber Analysis of Sections
Column, beam, and wall sections can be modeled with fiber elements and analyzed with state-of-the-art numerical techniques to derive the Moment-Curvature relationships. Confined and unconfined concrete regions can be specified. Strain hardening is taken into consideration. For more accurate analysis, you can create the fiber mesh around rebars.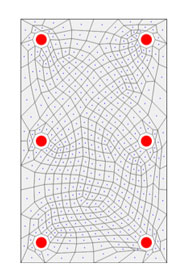 New 64-bit Analysis Model Creation and Analysis
ProtaStructure now supports 64-bit architecture for analysis model creation and analysis operations. Hence, significant memory usage and performance enhancements are now available.
New 64-bit Analysis Post-Processor (Beta)
The new 64-bit analysis post-processor (APP) is now included in the beta version, while the existing post-processor is still accessible. New APP provides significantly better performance with the help of the latest graphics technologies and methodologies. Displacement animations, diagrams and contouring are now much faster.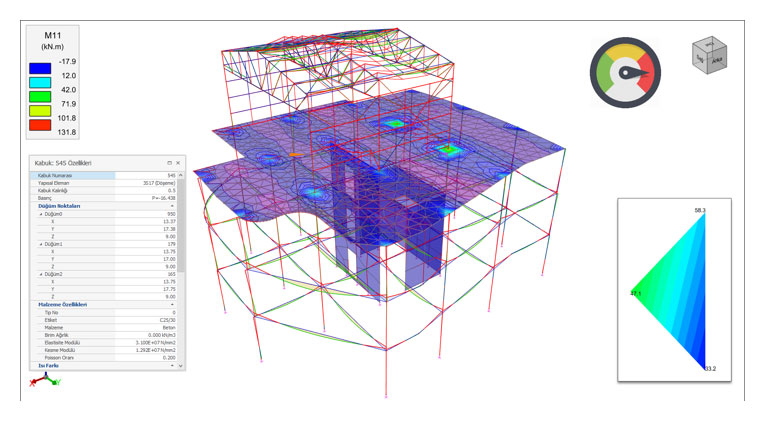 New Features on Steal Modelling and Design
Essentially, more flexible modelling of steel shears is available, while significant improvements and innovations have been made in purlin placement.
New ProtaSteel Macros, Design Reports and Improvements
ProtaSteel is constantly evolving. With each version, we introduce new connection and modeling macros, design reports and innovations to improve our user experience and design capability.
Join now, click here to be a ProtaStructure licensed user.