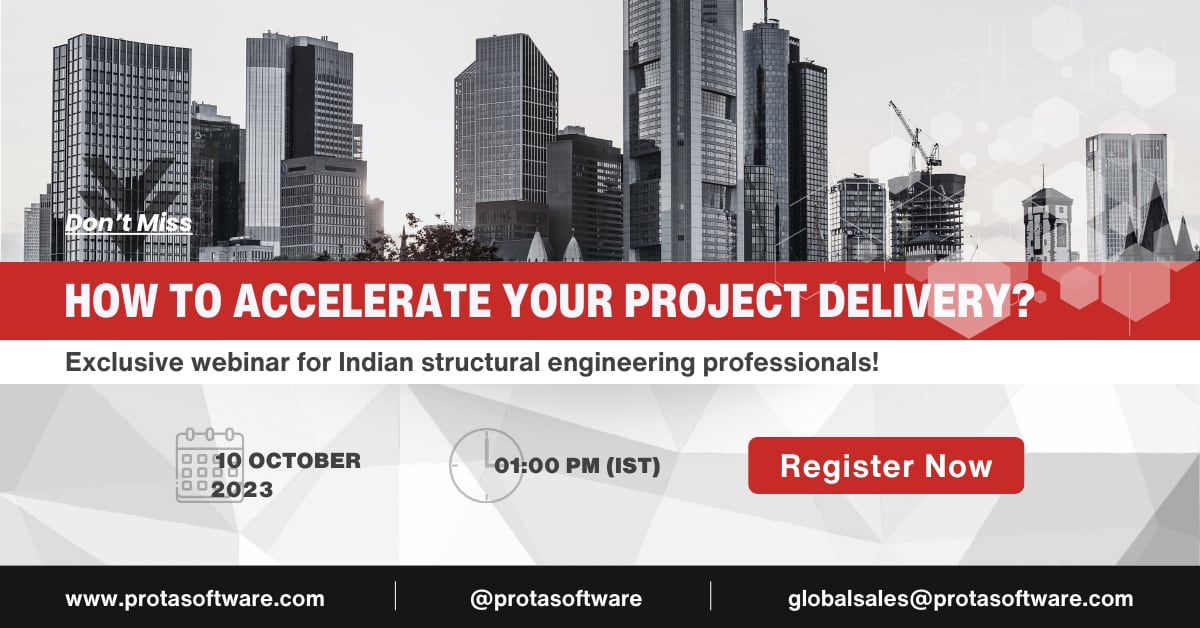 How to Accelerate Your Project Delivery
Powered by Prota Software & Hosted by KHAAS Software Solutions
Join us on the 10th of October 2023 at 01:00 PM (IST) for an exclusive webinar that promises to redefine the dynamics of project delivery! This is your chance to understand ProtaStructure Suite - 2022 from the lens of the Indian audience.
What's in Store?
Get hands-on with advanced tools that elevate the efficiency of structural design stages.
Grasp the compatibility of ProtaStructure with international and local design codes.
Dive deep into seamless BIM system integrations.
Why This Webinar?
Navigate the rapidly evolving world of Building Information Modeling (BIM).
Gain crucial insights into designing for seismic regions.
Master the prowess of ProtaStructure in design and detailing.
Engage in direct interactions with Prota experts in a Q&A session.
Meet the Speaker:
Introducing Akbar Ali Khader - a name synonymous with technical brilliance and strategic business acumen in the world of structural engineering. As the spearheading CEO & Managing Director of KHAAS Group, Akbar's insights promise a blend of innovation and excellence.
Don't Miss Out!
Seats are filling up fast. Register Now on LinkedIn or via our Google Form.
More Questions?
For more information, details, or special offers, visit Prota Software.
End this year on a high note. Immerse yourself in a session of growth, innovation, and structural design brilliance. See you there!