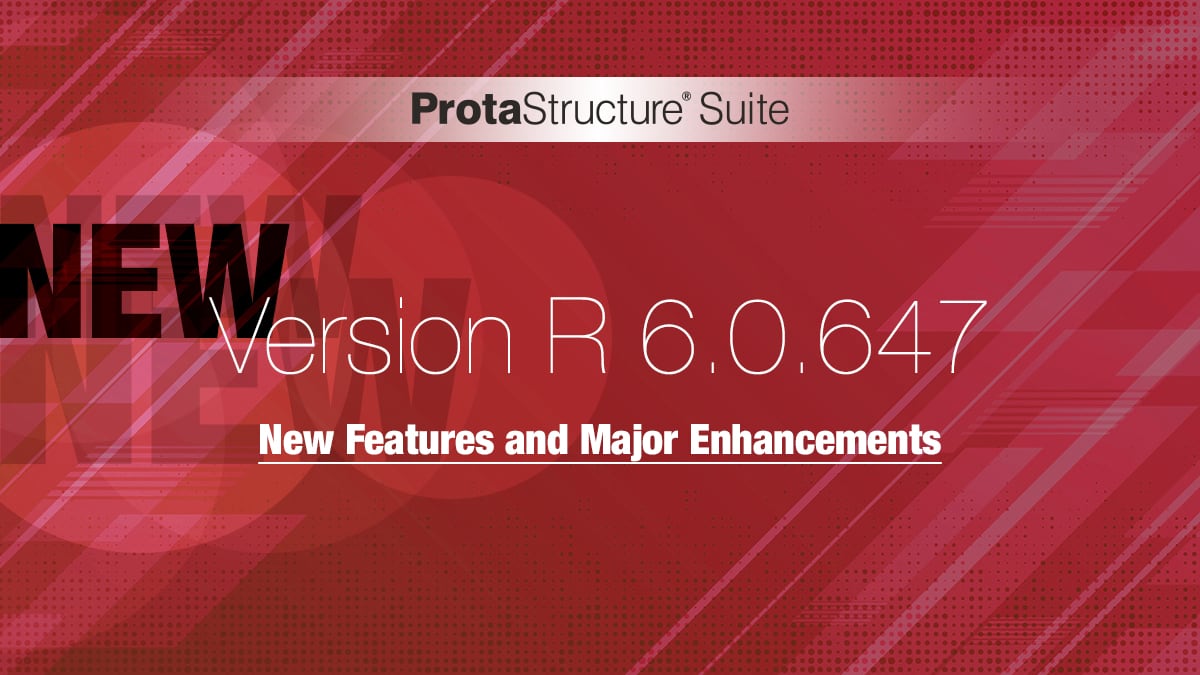 ProtaStructure Suite 6.0.647 is here!
ProtaStructure Suite is an all-in-one structural engineering BIM software that is used by thousands of engineers in more than 90 countries. The latest version, ProtaStructure Suite 6.0.647, includes new features and major enhancements based on feedback from our users.
New features for students
A special Student Version with no storey and member limit
The ability to model larger projects, without any restrictions on the number of storeys or members
Access to industry-leading features from modeling to detailing
Major enhancements
Column design according to British Standards
Steel frame design report created in batch mode
RC wall design
Model merging for positioning of the frame members in the merged blocks
Beam rebar selection
Failure type detection in building assessment
All your needs under one roof
ProtaStructure Suite provides all the tools and features you need for structural engineering projects, from modeling to detailing. And with over 400 videos on our official YouTube channel, you can learn how to use the software quickly and efficiently.
Get the latest version now!
Step into the future of structural BIM design with ProtaStructure Suite 6.0.647. Download the latest version today!