Utilized by thousands of structural engineering professionals around the globe, ProtaStructure Suite has landed in India! Ready to transform the way Indian engineers work and deliver their projects, the all-in-one structural engineering software now supports Indian Codes!
At Prota Software, we are committed to providing construction professionals with state of the air structural engineering software they need to stay ahead of the curve in the modern industry. We are proud to deliver leading BIM technology for economical and efficient building design for engineering professionals around the world. We listened to our users, and implemented the Indian codes.
We developed ProtaStructure Suite with the input of thousands of structural engineers around the world who use it everyday to deliver their projects. We listened to their experience in the construction industry and their wishes. In particular, we heard that there was a growing demand for ProtaStructure Suite to support the Indian codes. We took this request seriously and assigned our team of professional structural engineers and developers to study the Indian codes. They wrote thousands of lines of code to implement the codes into the software.When then sent it out to experienced local professional engineers, across India, who helped us further craft and fine tune ProtaStructure, tailoring it to suit local requirements
We are proud to say that ProtaStructure Suite now comprehensively supports Indian codes including loading, seismic, wind, steel, and concrete standards. This means that structural engineers across India can use ProtaStructure to analyze, design and detail their entire building structures knowing that they fully comply with Indian design and detailing standards. With this comprehensive implementation we believe that ProtaStructure is a game changer for structural engineers designing buildings across India.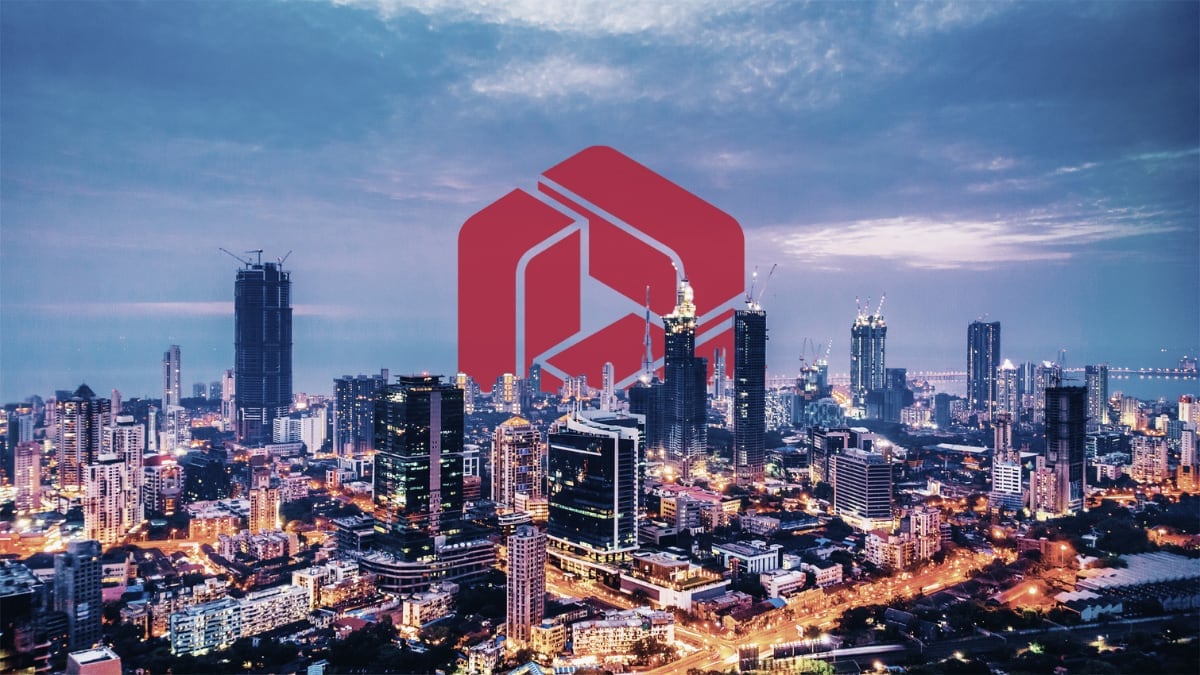 India, Let's Explore the True Meaning of "All-in-One"!
Structural engineering projects are complex! Engineers have to handle multiple tasks, from creating models, performing analysis, designing all the concrete and steelwork, right from the roof to the foundations, and then preparing and checking all the drawings, and not forgetting the detailed calculation documentation to authorities for compliance. Often, to achieve this, they are using multiple softwares, many of which don't talk to one another. How often have you created an analysis model to then have to design it separately using spreadsheets or hand calculations? How often have you then had to sketch up the details so someone can create the drawings? How many times have you then had to create a separate BIM model to coordinate with other project team members? We're sure you can agree that these traditional processes consume a lot of time, and can inadvertently lead to costly errors and mistakes.
At Prota we know there is a better way.
ProtaStructure Suite is a unique structural engineering BIM software developed by engineers for engineers! Our development team of talented structural engineers understand the struggles engineers face with project delivery. This is why we have spent over 30 years creating a seamless system for automating your building design and detailing, all in one solution, ProtaStructure Suite. From modelling, analysis and design, to detailing, shop drawing production and BIM collaboration, ProtaStructure has you covered!
Fast & Intuitive Structural BIM Modeling
In ProtaStructure, we use real physical objects to accurately build your models. With a few clicks, rapidly create steel trusses, concrete lift core-walls and more.
With its user-friendly, modern interface, ProtaStructure accelerates the modeling process! The interface and RIBBON menu are designed with special attention paid to the needs of engineers. Simply following the tabs, concrete and steel structural members can be easily modeled. With a physical model quickly at hand, ProtaStructure uses this to drive accurate load take off, automated analysis and design, full quantities take off, right down to drawing production and BIM collaboration. Inevitable project changes are handled in a breeze, simply modify the model and see whats happened.
State-of-the-art Analysis Framework
ProtaStructure provides advanced analysis features essential for building design from basic static, dynamic, and finite-elements analysis to advanced considerations, including nonlinear static pushover, time-history, construction stage and P-delta analyses. Additionally, it supports various international seismic codes, including Eurocode, UBC, IBC, and now Indian Code. Simultaneously it performs advanced irregularity checks, applying appropriate modifications to ensure complete, accurate seismic analysis results can be obtained. All results can be easily visualised, from FE stress contours, deflection plots, to dynamic modal shapes and force envelope diagrams, quickly interpret your models behaviour.
Fully-Automated Design & Detailing Processes
We all know that there are many considerations to achieving an efficient design and clear documentation to ease construction. Hence, this requires special attention and a lot of computation. ProtaStructure allows the engineer to design concrete and steel members individually or in batch mode. It performs all the detailed design checks to satisfy the code and generates all your detailed design reports for submission.
ProtaStructure Suite provides two separate applications for the detailing process: ProtaSteel and ProtaDetails. Accelerating steel connection design with an extensive macro gallery, ProtaSteel has industry-leading tools and features to elevate your steelwork detailing including the revolutionary 'Intelliconnect' to assess and batch design all your connections in seconds. For the RC detailing, on the other hand, ProtaDetails helps you save hours of drafting time by seamlessly creating all your concrete detailing straight into your title blocks. its also a complete CAD system allowing you to fine tune and add other details and plot out all your drawings.
The Event of the Year is Coming! – ProtaStructure Suite India Launch Webinar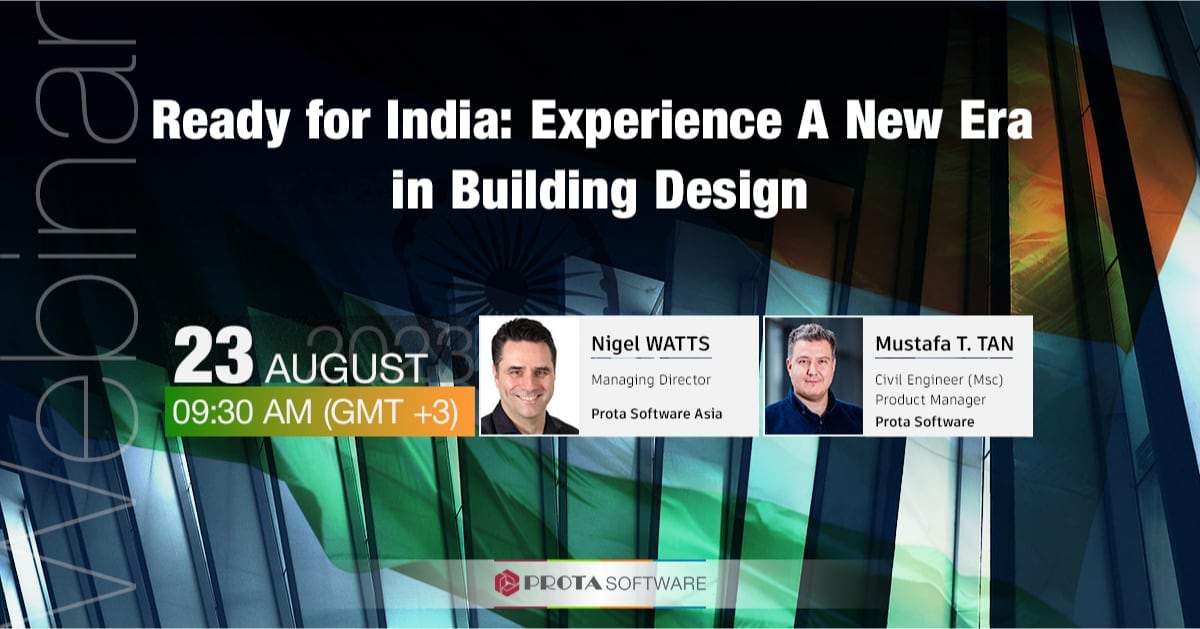 As a comprehensive, code-based structural engineering software, ProtaStructure Suite is ready to transform structural design for professionals across India! From automated load take off, detailed seismic analysis and building checks to RC and steel member design, automated drawings, design calculations and more! You will get a complete introduction with the guidance of Prota Software Product Manager Mustafa Tan and Prota Software Asia Managing Director Nigel Watts at this special webinar!
Being a part of the Prota Software Community brings much more than you expect! Don't miss out on this special event to explore the advantages of being a licensed ProtaStructure Suite user!