Since our June '19 update, we have focused efforts on enhanced modelling creation and speed, new steel connections and additional US code design support.
You can now enjoy more than 100 enhancements and new features we have implemented to enrich your experience.
Some of the Important New Features in SP4
Performance enhancements in modelling and graphics editor
10 times faster modelling is achieved especially in large floor plans with performance improvements. In addition to this, better lighting, shadowing and visual presentation is achieved with visual enhancements in graphical editor.
New ProtaSteel Macros, reports and improvements
Using the new truss seating connection and beam to beam angle cleat connection macro, you can create more variety of connection types. Many new features and improvements are included in ProtaSteel. Beam-to-beam connections, truss connections and gusset plate connections now support all element types, and new connection reports are added.
New additional US Design Codes
You can choose from ACI318 2008, 2011 and 2014 design code versions in the new update.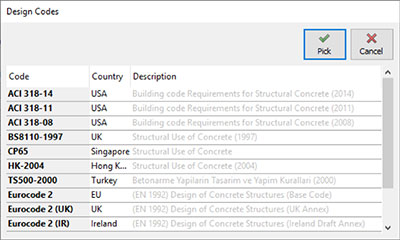 Purlin creation between beams and trusses
One of the improvements on steel modelling is creating purlins between truss top chords and beams. It allows more convenient modelling especially in roof systems where trusses and beams have to be used together.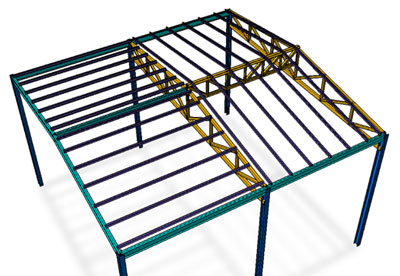 Improvements in Purlin Placement
The placement options of purlins, created between different sized, angular or straight trusses and beams have been expanded. You can now indicate the elements to be perpendicular to purlins while creating them.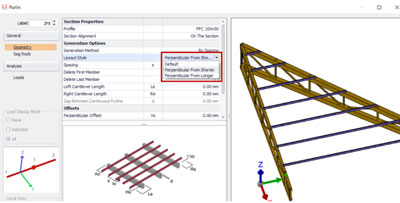 Quick Object Snap options in truss Insertion
You can now snap to other truss joints while inserting trusses.
Continual 'Client Driven' Product Development
As part of our commitment to continuous development and service excellence, our brand new SP4 update pack introduces more than 100 enhancements and new features added through ongoing development, quality assurance testing, and listening to our customers feedback.
Drift Checks to US Codes
Interstorey drift checks for seismic loads are automatically checked to ASCE, UBC, SNI and NSCP codes. Drift limits are automatically determined. Drift limits can also be set by users to cater for code variations.
Share your models in 3D PDF format with your colleagues
This feature brings the latest technology to our communication and integration circle, which we call ProtaBIM. A great addition for engineers and BIM professionals who want to quickly share any 3D view of their projects.
Join now, click here to be a ProtaStructure licensed user.