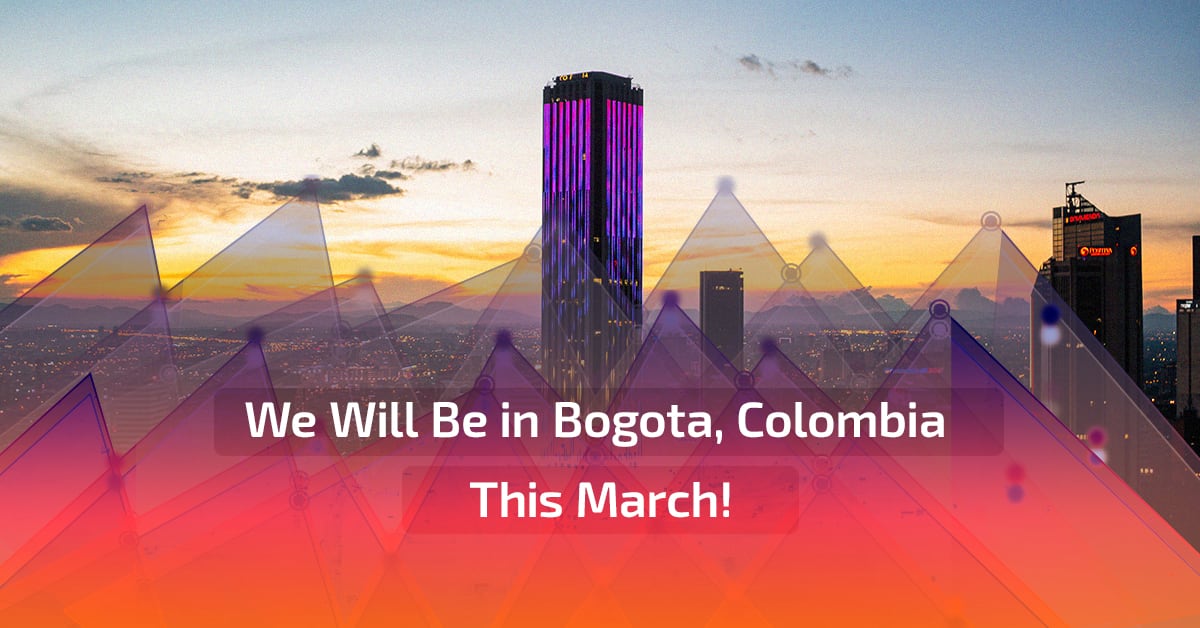 Join us at Hilton Bogotá on March 29th where our Product Manager Mustafa Tan and the Prota Software Colombia Team will demonstrate the fully automated detailing capabilities of ProtaDetails, user-defined steel connection macros and industry-leading IntelliConnect features of ProtaSteel and the state-of-the-art analysis framework of ProtaStructure. As an added bonus, attendees of this special event will receive a 35% discount! Don't miss your chance to find out what ProtaStructure Suite can do for you.
In addition, you will have a unique opportunity to learn from Mr. Tan and Prota Software Colombia Team, about the technical aspects of the devastating earthquake that recently hit Turkiye, as well as the essential features of ProtaStructure Suite.
You can now easily reserve your seat for one of the three live demonstration sessions taking place at Hilton Bogotá - Cr 7 72 - 41!
Save the date, fill out the form, and register now!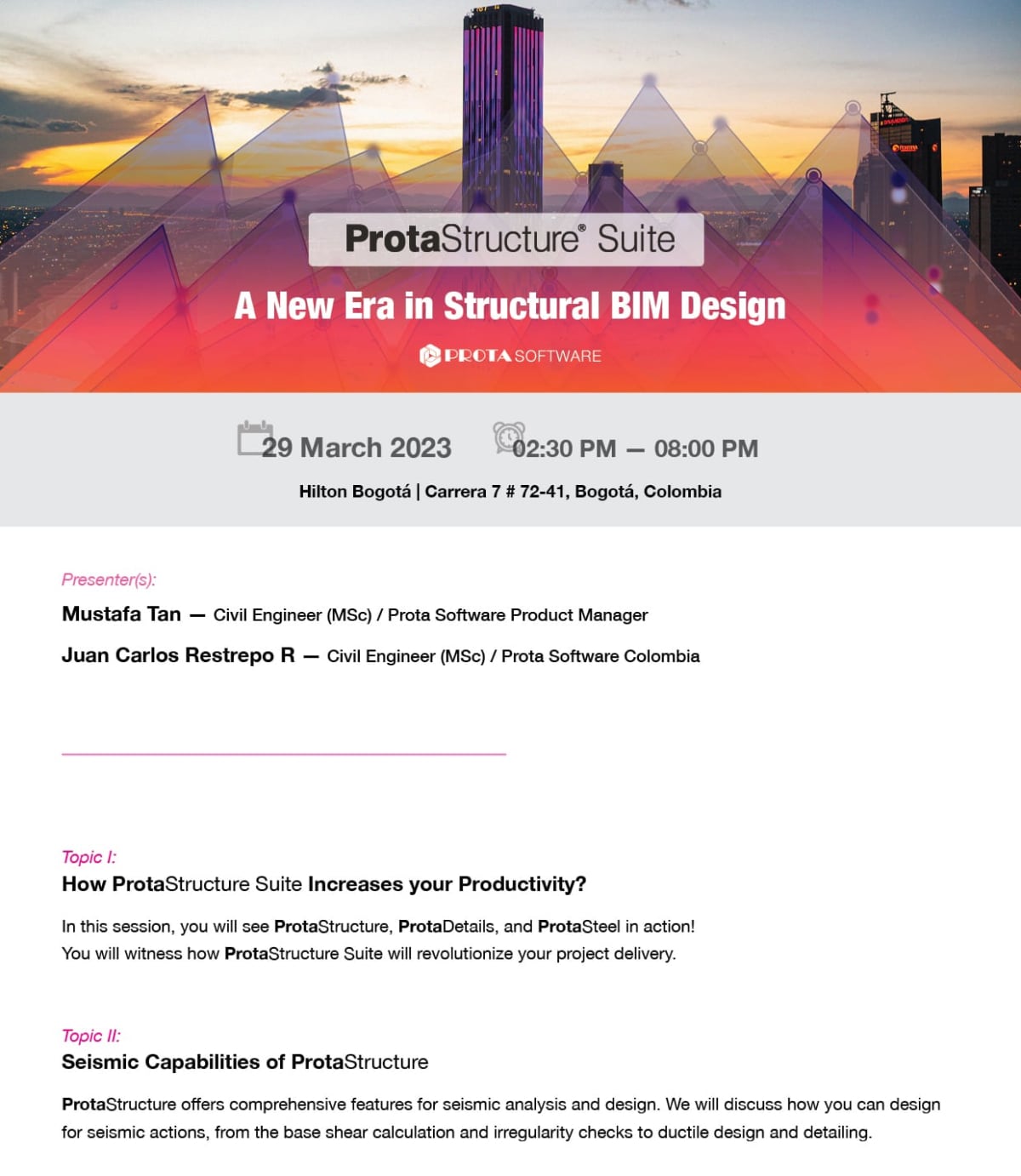 Mark Your Calendar, Join Us in Bogotá!